Quick Quote - Click Here
Should I Buy Airline Flight Insurance? - Review
Every day, customers are asked to buy Airline Flight Insurance. It normally occurs just as you are about to confirm your flights. The language is normally aggressive, and the policy benefits are generally weak.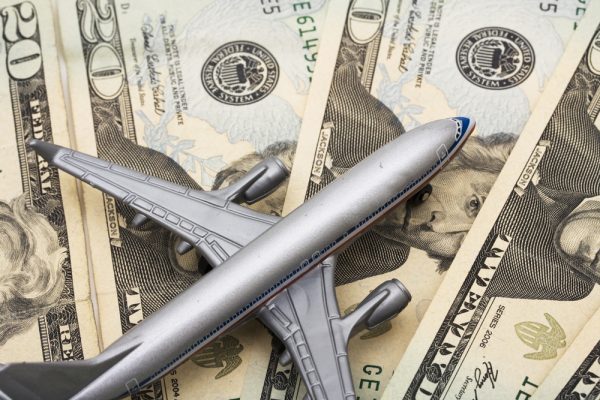 American, Delta, and United all offer notoriously awful flight insurance. Perhaps this should not surprise us. But younger, more upbeat, carriers like Alaska and JetBlue are just as bad.
If you compare flight insurance from any of these airlines you will see that they are universally poor. But, they do offer insurance, however weak and expensive it may be. The cover that is offered by most airlines tends to be double the price of comparable flight insurance sold by specialist insurance carriers. The airlines seem to have devised a series of high-priced, low-cover trip protections that should probably be avoided. There are much better travel insurance options available to you.
Expedia Flight Insurance
If you are on the look-out for scary flight insurance, then look no further than the cover offered by Expedia. When we first started reviewing airline flight insurance, we were routinely underwhelmed. Always we saw the same type of expensive policies, with poor cover. We thought that it could not get any worse. Then we reviewed Expedia. How Expedia has managed to put together a set of policy benefits with such little protection is beyond us. How Expedia managed to make its awful flight insurance so expensive is one of life's mysteries. If you do one thing when considering Expedia flight insurance, check your options, please.
Southwest Airlines
We see a different approach taken by one of our favorite airlines, Southwest. Because flights can be either re-credited or refunded, Southwest does not sell travel insurance. The only downside is that people who are traveling are now doing so without any form of evacuation or health cover, which is pretty scary. Don't get us wrong – we love almost everything about Southwest. But, we do think that there could be some basic guidance to customers to at least think about buying cheap flight insurance to protect them on their international flights.
International Airlines
The same approach as Southwest's is followed by many international airlines. British Airways, for example, sells significant levels of travel insurance to passengers who are departing from the UK. But, when a US customer buys flights from BA, they are not offered any form of trip insurance. Again, this concerns us, as it leaves customers with no medical evacuation or travel insurance benefits on an international trip. Not a good idea.
Please enjoy our Airline Flight Insurance Review.
We will cover the following areas:
Basic Cancellation Cover
Cancel for Work Reasons Cover
Cancel for Any Reason Protection
Travel Health Insurance
Medical Evacuation
Flight Insurance Options
Recommended Cover Levels
AardvarkCompare
Do please bear in mind that you have a little time to make your choice of which flight insurance to buy. The airline may well encourage you to purchase flight insurance there and then at check-out. Do not let them bully you.
You have at least 14 days from when you make your initial trip deposit to buy flight insurance. What if you change your mind and wish that you had not bought flight insurance? No problem, you will have a period of at least 10 days after you bought flight insurance in which you can cancel and get a refund.
So, you do need to purchase flight insurance promptly, but not immediately.
This article is written with a US-based traveler in mind. The observations may well be valid for those based outside of the USA, of course.
Why Do I Need to Buy Flight Insurance? - Cancellation
Before you buy Airline Flight Insurance, decide if you need it. Let's look at the main benefits.
Cancellation Protection
Travel Health Insurance
Medical Evacuation Cover
Basic Flight Cancellation Protection
If we buy flight insurance, we would like to be able to cancel the flight and get reimbursed. That sounds like the job for a great flight insurance. Unfortunately, most insurances will only pay out for a very limited number of reasons.
We think of these basic cancellation protections as being helpful for 'Tragic Events'.
You will get a 100% refund if the following occurs:
Accident, illness, or death of you, a traveling partner, business partner, or family member
Jury duty
Legal appearance
Traffic accident en route to airport
Death or hospitalization of your host at your travel destination
Weather
Job loss
Bankruptcy of your travel provider
There is a generous 100% refund because these sorts of events happen very rarely.
So, let's try to get to the next level of cancellation cover.
Cancel for Work Reasons Flight Insurance
For those of us who are employed, we don't get to just take vacation whenever we want. We apply for vacation, and our employer hopefully grants us permission. Then we book our flights and look forward to our trip.
But what if our employer decides to cancel our vacation – we now have flights that are booked that we probably cannot get an airline refund on. That's where 'Cancel for Work Reasons' flight insurance comes in.
It allows us to get a 100% refund on our ticket price if we can get a letter from the HR department confirming that the vacation had been cancelled. This is a powerful benefit.
However, airlines do not offer this type of cover within the cheap airline flight insurance packages that they sell. Nor do they offer the next cover.
Cancel for Any Reason Flight Insurance
Sometimes we simply do not wish to travel anymore. We want to be able to cancel our trip and still get some form of compensation. Imagine that you had booked a non-refundable airline ticket. But, now you don't want to travel anymore. Most airlines will not give you a cent back if you cancel – after all, the ticket is non-refundable.
However, if you had bought 'Cancel for Any Reason' flight insurance, then you would be able to cancel your flight, and still get 75% of your money back. Clearly, no airline wants you to buy that type of insurance, which is why airlines don't sell it. The airline would prefer that you book a fully refundable airline ticket.
Why Do I Need to Buy Flight Insurance? - Health
Most of us have some type of health insurance that takes care of us in our home state. Does your health insurance help you when you travel out of state? This is important – if there are higher deductibles or co-pays when you travel out of state, you need to know. It is worth checking.
The cheap flight insurance that airlines sell does not have health insurance for domestic travel. We have always thought that this was incredibly short-sighted. Every comprehensive travel insurance that we have on the site has medical cover incorporated. That's simply because each of our travel insurers thinks that travel medical cover is an essential component to any travel insurance. Even if that travel insurance is for domestic use.
Now, if we travel abroad, we certainly want to have medical cover. With international private hospitals charging $3k to $4k per day, it is inconceivable that we would wish to take that sort of financial burden ourselves if we get sick. But, what level of cover should we opt for?
Our recommendation is that a traveler should have no less than $100k of travel health insurance cover. Sadly, the cheap flight insurance that airlines sell has little or no travel health insurance. This leaves the traveler incredibly exposed.
iTI Lite travel insurance often offers the least expensive flight insurance for low-cost flights.
It offers strong coverage, and low prices.
The benefit levels are visible below. We consider this level of cover the minimum that an average traveler should have.
iTI Lite Time-Sensitive Benefits
Cancel for Work Reason: 100% refund
Pre-Existing Waiver: Yes
Time Sensitive Period: 20 days
Free-Look Period: 10 days
Pre-Existing Look-Back: 60 days
iTI Lite Regular Benefits
Medical Cover: Secondary
Covered Cancellation: 100% refund
Medical Sickness: $100,000
Medical Evacuation: $250,000
Why Do I Need to Buy Flight Insurance? – Medical Evacuation
In the event of a serious accident, a medical evacuation may be necessary. The best flight insurance will embed this type of critical cover. Why is this important? Because medical evacuations can be insanely expensive in some circumstances, and none of us ever want to see that invoice.
Flight Insurance Options - US Travel Insurers
The US has some of the most respected travel insurance carriers in the world. All of them offer comprehensive travel insurance that is suitable as flight insurance.
The insurers that we showcase at AardvarkCompare are some of the most prestigious. With decades of experience in helping people around the world, they support customers in times of crisis. Each AardvarkCompare Trip Insurance carrier has an A.M. Best rating of at least an 'A'.
Our trip insurance carriers compete against one another. Each tends to offer three different plans of increasing complexity and coverage. So, we could think of these as Silver, Gold or Platinum flight insurance plans.
Now, as a customer, you can see which will be the best travel insurance for your trip. Compare prices and cover, and then choose the policy that best fits.
Cover Levels for International Trip Insurance
By far and away the most critical levels of cover relate to emergency medical evacuation and travel health insurance.
International Travel Medical Insurance
The US State Department will not offer any form of financial support to US travelers who are hospitalized internationally. Yes, some international health systems are less expensive than the US, but the costs can still be astronomical.
The public health systems that exist in many countries are invariably not available to visitors from overseas. So, forget about being able to enjoy free or subsidized public health care. We suggest no less than $100k of travel health insurance. Some of our plans have less than this, but we only recommend that these are relevant for travelers who have other health insurance in place that will support them on their travels.
International Medical Evacuation
Medical evacuations can mean the difference between life and death. Moving a critically ill patient to an appropriate health care facility can make all the difference in keeping a patient alive, or giving them a strong quality of life in the future. Worst-case, in terms of cost, is a private jet, with on-board nurses and doctors. These can easily cost $100k, even for shorter trips. Absolutely the most expensive is when a long-range private jet is required – something that should be anticipated to evacuate a patient from a highly remote area. If this is the type of trip that you are embarking on, budget for $250k of cover.
Medical evacuation cover is not especially expensive, but it does provide massive protection. Take sensible levels of cover.
Primary or Secondary Cover
Our preference is to have cover that is Primary – the travel insurance will pay ahead of all other insurance. Why do we like this? Well, most travel medical insurance providers can take complete control of the admin of our health care. They can take over immediate billing, so that we do not need to pay a cent up-front. We can worry about healing, the insurance carrier can worry about paying the hospital invoices.
We don't get the same level of support with Secondary cover because, by its very nature, secondary cover pays after every other insurance. This means that we will have out-of-pocket expenses before claiming back from the insurer.
Secondary cover can be a good way of offering support when we do have medical cover in place. Those of us that do have medical insurance that works internationally will probably still have co-pays. These out-of-pocket expenses can then be re-claimed via the secondary protection in the future.
AardvarkCompare
AardvarkCompare has been described as the World's Leading Travel Insurance Marketplace. We sell flight insurance to travelers who want to protect their trip costs, and gain significant medical protection. We built a simple and intuitive comparison system that allows travelers to get the cover they need, quickly.
Give us one minute of your time so we can collect a few pieces of trip information. This is passed, anonymously, to our travel insurance carriers. They will provide you their insurance plans and rates to review. You can compare all of them on one screen so as to make a fair comparison easy. The least expensive flight insurance will be visible at the top of the page – we will always try to show best value.
You will not find the same flight insurance plan at a lower price. Anti-discrimination legislation in the US gives you significant protection. The price you see from us is the price you would see if you went directly. We do not charge you a cent more for our comparison service.
It is not difficult to find good flight insurance. A multitude of robust travel insurance carriers is on hand to offer you one of their plans. Using our tool you can compare them, then buy with certainty.
We are always on hand to discuss such matters.
We wish you a wonderful flight.
Safe travels.