Quick Quote - Click Here
How to Buy Cancellation Insurance For Travel
Cancellation Insurance For Travel can be of great use for travelers. In fact, even though most travel insurance plans are comprehensive, they are often just referred to as Trip Cancellation policies. You should see cancellation cover embedded into every Comprehensive Trip Insurance Policy.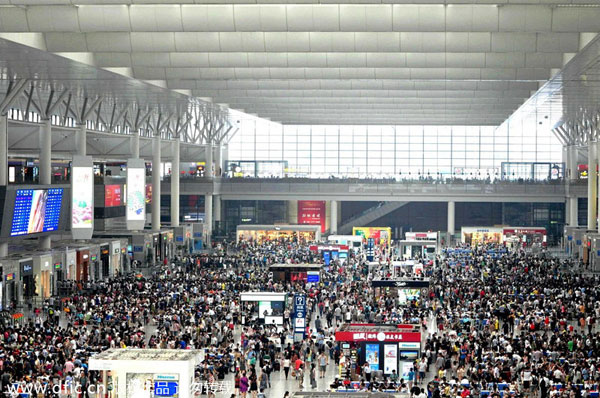 Cancellation Insurance For Travel exists in order to reimburse us if we need to cancel, or are forced to cancel.
There are many reasons why we might want to cancel, but we think of them as three types – Tragic Events, Work Events, or 'Just Because'.
Let's take a look at all three.
Cancellation Insurance For Travel – Tragic Events
Cover for trip cancellation is included in each policy. This offers financial protection. This basic trip cancellation cover reimburses for non-refundable deposits that you paid for your trip or flight. It will cover cancellations for reasons such as:
Accident, illness, or death of you, a traveling partner, business partner, or family member
Jury duty
Legal appearance
Traffic accident en route to airport
Death or hospitalization of your host at your travel destination
Weather
Job loss
Bankruptcy of your travel provider
100% refund – Why? Because when you look at the list the reasons, whilst primarily tragic, don't happen frequently. The travel insurance company includes this type of cover in a Cancellation Insurance For Travel policy that is not expensive.
But, there are only a limited number of reasons for which the cover can be utilized. Many people would like additional cancellation benefits.
One favorite type of additional cancellation benefit is 'Cancel for Work'.
Cancellation Insurance For Travel – Work Events
This Cancellation Insurance For Travel – Work cover reimburses for prepaid, non-refundable trip payments and deposits if a trip is cancelled for unforeseen work-related circumstances, such as:
You or a traveling companion's employer requires a job transfer which requires your principal residence to be relocated.
If you are (or your traveling companion is) required to work during the scheduled trip.
Should your (or your traveling companion's) company be directly involved in a merger or acquisition.
If your (or your traveling companion's) company operations are interrupted by fire, flood, burglary, vandalism, product recall, bankruptcy or financial default.
This sort of cover will typically reimburse at 100% of prepaid non-refundable costs. We really like 'Cancel for Work Reasons' Insurance.
Do check the fine print, though. When you look at the cover that is provided through the airlines, it is normally very weak.
Generally much better to buy from a specialist travel insurance carrier – better cover and lower prices.
Now, a traveler may not have work reasons to cancel. May not have any tragic reasons to cancel. But they still want to cancel their trip, and would like some compensation.
Cancellation Insurance For Travel – 'Just Because'
'Just Because' isn't going to be part of the policy document. But it is what you really need – the ability to cancel, just because you need to. This will be referred to as 'Cancel for Any Reason'.
Cancel for Any Reason coverage is the most comprehensive cover that we can buy. You may cancel your trip, without any reason at all, anytime up to 48 hours before departure, and receive a refund.
This is typically a maximum 75% refund – remember that the normal cancellation benefit is 100%. But, given that no reasons need to be offered, this is a very good benefit to have. We like it a lot – it offers great flexibility to those people who have travel plans that may change.
Cancel for Work and Cancel for Any Reason – Insure Early
Cancel for Work and Cancel for Any Reason are time-sensitive benefits. Typically, a policy must be in place within 14 days of initial trip deposit.
Cancel for Any Reason – Airline and Travel Sites
You should read the small print of an airline Cancellation Insurance For Travel that you are offered. When we review travel insurance offered by airlines, it is normally very disappointing. None that we have seen offer Cancel for Any Reason. Most require three years of consecutive employment with the same employer for the Cancel for Work cancellation benefit to be valid. They tend also to be more expensive than can be obtained in the regular market – generally 2-3 times more money, for less cover. You will almost certainly find better cover at a lower price if you spend a few minutes searching.
As always, at AardvarkCompare we recommend that travelers consider travel insurance. You can get an anonymous quote in seconds, and compare dozens of the top travel plans from many of the largest US travel insurers, saving you time and money finding the right travel plan for your needs.
What many people do not know is that they won't find the same trip insurance plans available at a better price – all down to price certainty anti-discriminatory law in the US.
Travel Insurance Comparison – Will I Pay More Buying Travel Insurance from a Comparison Website?
In short – a trip insurance quote for an insurance plan that you see from AardvarkCompare is the same price you would see from the insurance carrier direct – we are not allowed to compete on price for 'filed' insurance products. No one is. You are certain to get best value from us.
Safe travels.
Recent AardvarkCompare Travel Insurance Customer Reviews
I Panicked When I Discovered I panicked when I discovered the Travel Insurance I had through Expedia had expired when I changed my flight reservation. When I went to renew I was told I couldn't. I discovered Aardvark on my AARP site and I was excited I could purchase an even better travel plan with cover starting with my trip departure, at a cost I could afford. I was confused with the initial site and Mr. Breeze reached out to me for clarification. He explained the policy more thoroughly and addressed all my concerns, can't get any better than that! Thank You Aardvark and thank you Jonathan for your assistance. I can go on my trip now knowing I'll be covered for medical emergencies and then some. _ _Barbara
Good Choices, Well Explained I liked the way insurance was explained. I had read an article your company had written explaining Expedia trip cover versus other choices. I used this advice to make the best choice for me and my traveling companions. That choice was to take a policy that provided much better medical and evacuation primary care. Your site allowed comparisons, and I think I got the best value for my money. I don't like constant follow up emails, though. You could back off a bit!! Louise