Quick Quote - Click Here
Celebrity Cruises Travel Insurance – Company Review
Celebrity Cruises is one of the most recognized names in cruise lines and has a long list of awards over the years including 2018 Travvy Awards Best Cruise Line Overall and Best Service. Celebrity Cruise Lines strives to provide the traveler with the best vacation possible and they care about sustaining the environment and leaving the world a better place. AardvarkCompare will be reviewing the travel insurance provided by Celebrity Cruises to give you a good look at what the insurance covers and at what limits. Our article will include:
Overview of the Celebrity Cruises Travel Insurance Plan
A look into the Coverage and Limits
Cost of the Celebrity Cruises Travel Insurance
Alternative travel insurance plans
Our Conclusion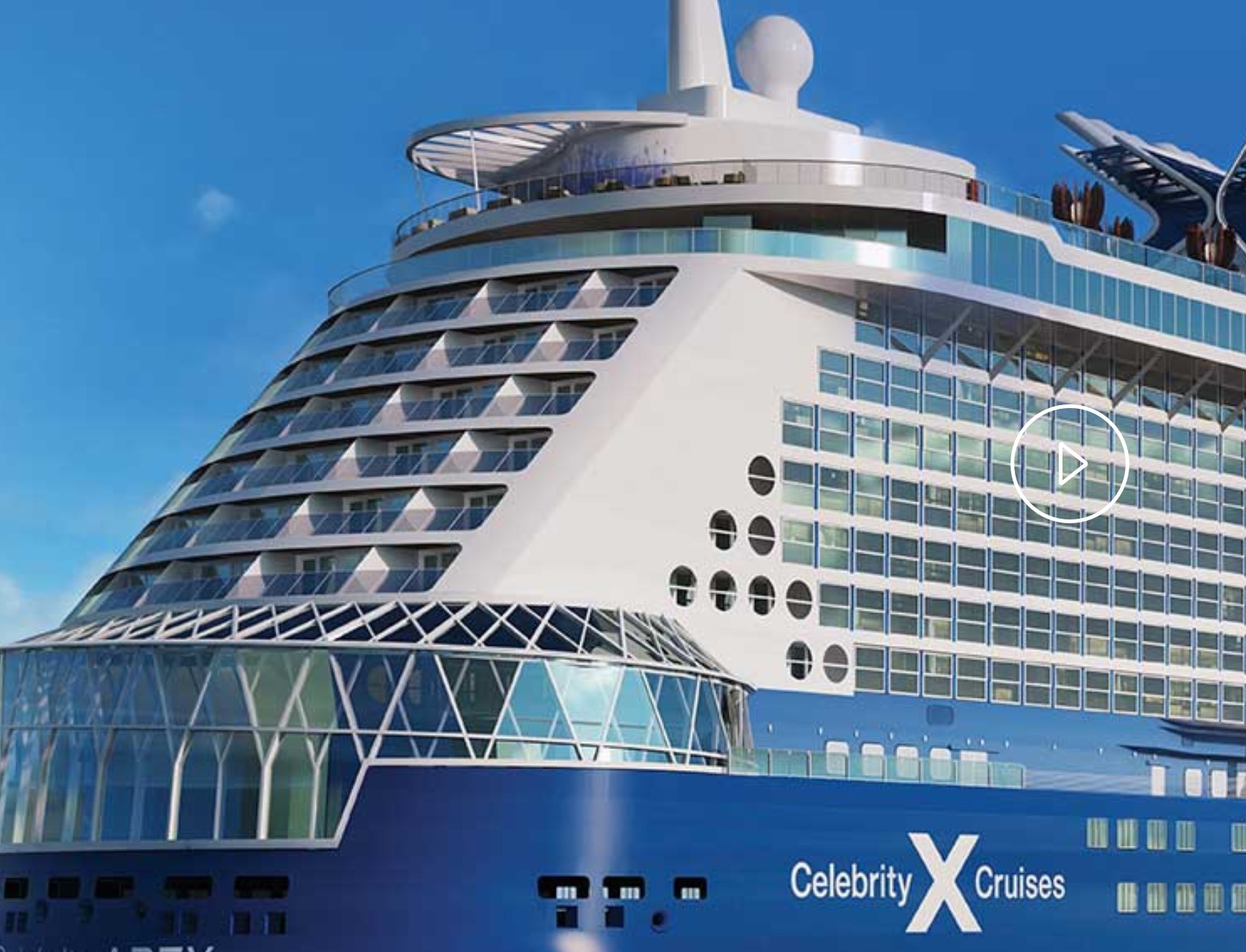 Overview of Celebrity Cruises Travel Insurance
Celebrity Cruises offers one travel insurance plan called CruiseCare Cancellation Penalty Waiver Program. This plan is underwritten by Arch Insurance Company, which is a very strong insurance partner. As a matter of fact, we carry products on AardvarkCompare also underwritten by Arch Insurance Company, the RoamRight suite of plans including RoamRight Essential, Preferred and Elite. Although this cruise insurance has a strong partner in Arch, it is not a strong travel insurance plan. There are better plans out there if you take the time to compare. The CruiseCare Cancellation Penalty Program contains insurance and non-insurance benefits. Let's look at the Coverage.
Trip Cancellation
The trip cancellation offered in the cruise insurance is a non-insurance benefit, which means that Celebrity Cruises offers the coverage and pays any claims, not an insurance provider. In addition, this benefit is broken into two sections. The first section states it Waives the non-refundable cancellation provision of your cruise ticket contract and pays you the value of the unused portion of your prepaid cruise vacation in the event that you or your traveling companion need to cancel your cruise vacation (for specified reasons).
In other words, you will be reimbursed in cash if you have to cancel for a reason listed in the policy. The reasons are:
sickness, injury, or death of yourself, a traveling companion or members of either of your immediate families, which is diagnosed and treated by a physician at the time your cruise vacation is terminated;
involvement in a traffic accident, en route to departure, that causes you to miss your cruise;
your home is made uninhabitable by a natural disaster such as fire, flood, earthquake, hurricane or volcano;
you are called into active duty by the military to provide aid or relief as a result of a natural disaster;
subpoena or being called to serve for jury duty.

If this list looks a bit short to you, you are correct, this is a very short list of reasons for cancellation.

The second trip cancellation section states:

in the event that you choose to cancel for a reason not authorized above or for a reason that is otherwise restricted, at any time up until departure, and you have purchased the CruiseCare, Celebrity Cruises will provide you a cruise credit equal to 75% of the non-refundable value (excluding Flights by CelebritySM, previously known as ChoiceAir) of your Cruise Vacation prepaid to Celebrity, for your use toward a future cruise.

What this means is you can cancel your cruise at any time prior to departure for any reason not listed in the covered reasons in the policy and you will be refunded 75% of the trip costs minus any airfare. We think the whole trip should be covered, not just the cruise portion.

Cancel For Work Reason

It is common for trip insurance policies to include some form of "work" reasons in the list of covered reasons. Some common work-related reasons taken from one of the plans offered by AardvarkCompare include:

Your or Your Traveling Companion's place of employment is rendered unsuitable for business due to fire, flood, burglary or other Natural Disaster and You and/or Your Traveling Companion are required to work as a result.
involuntary employer termination or layoff of You or a Traveling Companion. Employment must have been with the same employer for at least one (1) continuous year.
You, Your Traveling Companion or Family Member traveling with You is directly involved in the merger of Your employer or the acquisition of Your employer by another company.
You, Your Traveling Companion or a Family Member traveling with You is required to work during the Trip.

We do not find any of these reasons listed in the Celebrity Cruises trip insurance. So, if you are still in the workforce you should check any cruise insurance you are comparing for these work related issues in the covered reasons listed in the policy.

Cancel For Any Reason

Cancel For Any Reason typically will pay 75% of all pre-paid and non-refundable trip costs if you must cancel your trip due to a reason not covered in the cruise insurance policy. There are rules to using this benefit:

You must purchase the policy within 15-21 days of the initial trip payment.
You must insure 100% of all pre-paid and non-refundable trip costs.
You must cancel all travel arrangements more than two days prior to departure.
You will receive 75% of the trip costs refunded in cash.

The Celebrity Cruises Travel Insurance Plan does have a Cancel For Any Reason benefit included in the policy. There are good and not so good parts of this coverage. The good, you do not need to purchase within a certain time period, and you can cancel at any time prior to departure. Great job Celebrity! The not so good, you will receive 75% refund in cruise credits, not cash, and the airfare will not be included in the refund.

Trip Interruption

Trip Interruption will protect the unused portion of the trip if you must interrupt travel for a reason listed in the travel insurance policy up to 100% of the trip costs insured or up to 150% of the trip costs insured. The reasons covered under the policy are the same as the reasons listed under trip cancellation. The more reasons listed the better for the traveler. As we discussed earlier, there are only five reasons listed in the Celebrity Cruises travel insurance for cancelling or interrupting your travels. Trip interruption will also help with the added expenses incurred to get back home prior to the end of the trip. Celebrity Cruises travel insurance offers up to 100% of the trips costs insured, so there will be less benefit for the travel expenses.

Medical Insurance

Travel medical insurance will cover expenses incurred for unforeseen medical issues while traveling. As always, AardvarkCompare recommends carrying at least $100k in medical coverage when you travel away from the US. The Celebrity Cruises trip insurance covers a mere $10k, a fraction of what we feel is appropriate.

Emergency Medical Evacuation

Emergency Medical Evacuation is not something we like to think about while planning a trip and looking into travel insurance options. However, it is something that can add some peace of mind while traveling. With most cruise insurance emergency medical evacuation will transport you to the nearest facility capable of handling your medical emergency. Once treated and stabilized, and the physician and insurance company deem it necessary to continue treatment, you would be transported home.

A very simple evacuation for a minor broken bone may be a seat on a commercial flight home. And a very complicated issue such as a massive heart attack, could mean a medical transport plane with a physician and nurse by your side to return you to your home hospital. AardvarkCompare recommends carrying at least $250k in emergency medical evacuation coverage. The Celebrity Cruises trip insurance has $25k, again a fraction of the recommended limit.

Pre-existing medical conditions

Pre-existing medical conditions are typically excluded from coverage and have a look back period of 60-180 days. The look back period is the amount of time the claims examiner can look back into your medical records from the date you purchase the insurance policy if there is a claim. They will look for any medical treatment, medical testing, and medications changes that occurred during those 60-180 days. However, most policies will have a waiver of the look back if you purchase the policy within 10-21 days of the initial trip payment or deposit.

According to the CruiseCare Cancellation Penalty Waiver Program a pre-existing Medical Condition:
means an illness, disease, or other condition during the 60 day period immediately prior to the Effective Date of Your coverage for which You or Your Traveling Companion or Family Member scheduled or booked to travel with You:
received or received a recommendation for a test, examination, or medical treatment; or
took or received a prescription for drugs or medicine.
Item (2) of this definition does not apply to a condition which is treated or controlled solely through the taking of prescription drugs or medicine and remains treated or controlled without any adjustment or change in the required prescription throughout the 60 day period before Your coverage is effective under this policy.

Unfortunately, Celebrity Cruises trip insurance does not offer a waiver of pre-existing medical conditions, so, there would be no coverage for a medical issue that you had treatment, testing or medication changes for in the 60 days prior to the insurance purchase. At least 60 days is the shortest period of time given for a look back period, this is a plus.

What is the Cost of Celebrity Cruise Insurance?

We ran a quote for 2 travelers aged 50 and 55, for a cruise costing $4600 per person ($9200 total) to Spain for 12 days. The cost of the cruise insurance through Celebrity cruises was $379 per person ($758 total). We have seen that the benefits are very low on this plan. Let's see what we can find with a better value for the travelers.

Alternative Cruise Insurance

We ran a quote on AardvarkCompare with the same trip information as we did for the Celebrity Cruises travel insurance quote. We found some excellent plans with better coverage, higher limits and less cost.

As you can see, both plans we found on the AardvarkCompare site have great medical and medical evacuation coverage limits, and the costs are much less. We do recommend comparing products from different travel insurance providers to find a plan that most closely fits your travel needs. AardvarkCompare is the leading Travel Insurance Marketplace in the USA and we make it very easy to compare plans from some of the best insurance providers in the USA.

Conclusion

If you are planning a cruise on Celebrity Cruises, shop around to compare your travel insurance options before checking that box to add cruise insurance. And while you are shopping around, remember that we recommend having at lease $100k in medical insurance coverage, at least $250k in emergency medical evacuation, and if you are within the time sensitive period, get a pre-existing medical condition waiver.

Will it benefit me to buy the insurance directly through the provider site?

You will get the same price found on AardvarkCompare as you would by going through the provider directly. We guarantee that you will not find a lower price anywhere for any of the products found on AardvarkCompare.

Have questions? We would love to hear from you. Send us a chat, Send us a Mail or alternatively Call Us at (650) 492-6298.

Recent AardvarkCompare Travel Insurance Customer Reviews

I Panicked When I Discovered
I panicked when I discovered the Travel Insurance I had through Expedia had expired when I changed my flight reservation.
When I went to renew I was told I couldn't.
I discovered Aardvark on my AARP site and I was excited I could purchase a an even better travel plan with coverage starting with my trip departure, at a cost I could afford.
I was confused with the initial site and was Mr. Breeze reached out to me for clarification.
He explained the policy more thoroughly and addressed all my concerns, can't get any better then that!
Thank You Aardvark and thank you Jonathan for your assistance.
I can go on my trip now knowing I'll be covered for medical emergencies, and then some.
Barbara

Good Choices, Well Explained
I liked the way insurance was explained. I had read an article your company had written explaining Expedia trip coverage versus other choices.
I used this advice to make the best choice for me and my traveling companions. That choice was to take a policy that provided much better medical and evacuation primary care.
Your site allowed comparisons, and I think I got the best value for my money. I don't like constant follow up emails. You could back off a bit!!
Louise
---