Quick Quote - Click Here
Holidays With Baby and Children
Taking a holiday with baby and children can be a wonderful experience. Your vacation can be a great time for bonding and making beautiful family memories. But children can also add extra levels of stress and worry, especially if they're not accustomed to overseas travel. Children go into fun mode the moment a trip starts and this energy can get them into trouble quickly.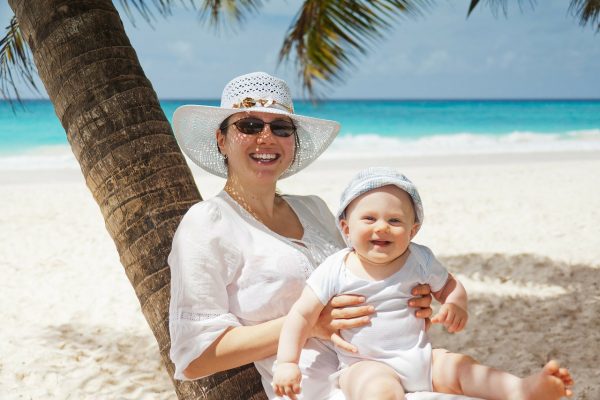 Fortunately, holiday insurance can help. The right policy can reduce some of this extra stress and allow you to focus on the pleasures children bring to your trip. Here are some things you should know about insuring children when they accompany you on an overseas trip.
Travel Insurance for a Newborn Baby
Insuring newborns and toddlers isn't rocket science, but it's not as simple as it might seem either. A few details will help simplify things. The first thing you need to know is that travel insurance does not cover newborns until they are 14 days old. And when you run a quote for travel insurance on comparison sites such as AardvarkCompare.com, when asked for the age of the newborn -- if they are more than 14 days old -- simply list it as '0' year.
Next, find out if insuring the newborn requires an additional policy or if you can add them to yours. Be selective when choosing cover for a newborn or a toddler. They don't need to be protected from lost baggage or income, so stick with the basics like medical cover and trip cancellation.
Remember that travel insurance for newborns has certain exclusions. It will not cover losses caused by mistakes or negligence. Make certain that you read your policy carefully, so that you are aware of what the policy will and will not cover. Ask your travel insurance provider if you are uncertain.
Travel Insurance for Older Children
With older children, travel insurance is a cheap way to eliminate the extra stress of costly mishaps. The best way to optimize the benefits of travel insurance is understanding your travel insurance policy. Many parents don't know that some policies automatically include cover for children under 17, if they're traveling with a covered immediate family member. The immediate family is usually limited to parents and grandparents, but some policies include aunts and uncles as well. However, just because a policy might cover a child at no additional cost, we suggest you compare multiple travel plans to check which policy is the best price for the cover your family needs.
There are many benefits to insuring children when they travel overseas with you. Say one of your children gets sick or injured for instance. Your primary health insurance may or may not cover this, but with travel medical insurance you're protected from the huge bills that could pile up if a child gets hurt. With the right cover, you won't be quite as terrified when your 10 year old goes running madly across the beach.
Holidays with Baby and Children - Extra Assistance
Travel insurance can also be an extra pair of hands. Most travel insurance companies offer 24-hour assistance when difficulties arise. They can support you during the delays that children can cause. They'll re-book flights for you and find rooms for the children during overnight delays. Some companies even offer concierge services.
Hopefully, you won't ever need to find out how beneficial travel insurance can be when it comes to your children. But with these protections in place, you can rest easy when traveling overseas with them. Well, a little easier at least.
To see how reasonable that extra peace of mind can be, our easy-to-use comparison tool at AardvarkCompare.com lets you run quotes from many of the largest travel insurance providers, helping you find the very best plan at the best possible price.
Safe travels.