Quick Quote - Click Here
Pre-Existing Conditions Waiver
We've heard a lot about Pre-Existing Conditions Waiver over the last several years. Usually in discussions about health insurance. But pre-existing medical conditions often factor into travel insurance as well. A little upfront knowledge will help you navigate them the next time you take an important trip.
You needn't be dissuaded from purchasing travel insurance if you or a loved one has pre-existing medical condition. The simple purchase of a waiver will get you the cover you deserve. We'll discuss waivers a little later on, but first, let's talk about what pre-existing conditions are all about.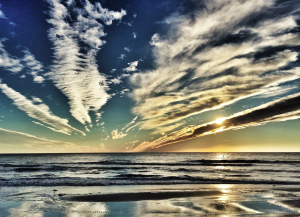 Understanding Pre-Existing Conditions Waiver
Put simply, a pre-existing condition is a medical concern you or a loved one already has prior to purchasing your policy. This concern will only be considered pre-existing if it has not been stable for a certain period of time. The length of this period varies, but most providers put it between 60 and 180 days. A stable condition is one that hasn't gotten worse or required medicine or treatment etc.
If you have to file a medical claim, your provider will be able to look at your medical records. They will assess if it involves a pre-existing condition. If your claim is the result of such a condition, your provider may deny it unless your policy contains the waiver that applies to it. This is why it's important to be completely upfront with your provider when purchasing your policy.
Waivers
One of the most important things to consider when buying travel medical insurance is the pre-existing condition waiver. A waiver is a benefit that gives you cover for a medical problem that occurs during your trip and is related to a pre-existing condition. For instance, if you experience a recurrence of a condition that causes you to shorten your trip, the trip interruption part of your policy would cover your losses.
Certain eligibility requirements do apply when purchasing waivers. Most providers require you to purchase your travel insurance within a week or two after you pay the deposit for your trip. So make sure to start your research before putting down the trip deposit. This way you can purchase the best travel insurance policy as soon as possible afterwards.
The second waiver eligibility requirement stipulates that whoever becomes ill and activates the benefits be medically fit to travel when you purchase the policy. This prevents people from purchasing travel cover AFTER they've been injured or ill and being compensated for cancelling a previously planned trip.
Finally, most travel insurance policies require that you insure all of your non-refundable trip costs in order to benefit from the medical waiver. This is a critical condition to understand and comply with. For those who do not wish to insure their entire non-refundable trip costs, yet still require a medical waiver, take a look at the iTravelInsured Travel SE Policy. At the time of writing the Travel SE policy provided a medical waiver even to those who had not fully insured their trip.
Should this be of importance to you, please check with us prior to purchase - we are always available by email, phone or chat.
There are many factors to consider when dealing with pre-existing medical conditions. Consider your family's situation carefully when buying travel insurance. Always be completely transparent about the health of anyone who might influence your trip and read your policy carefully.
Need to know more about medical travel insurance? We have dozens of super-helpful articles and a free travel insurance comparison tool at AardvarkCompare.com so you can find the best travel insurance plan for your needs.
Safe travels.
Recent AardvarkCompare Travel Insurance Customer Reviews
I Panicked When I Discovered I panicked when I discovered the Travel Insurance I had through Expedia had expired when I changed my flight reservation. When I went to renew I was told I couldn't. I discovered Aardvark on my AARP site and I was excited I could purchase a an even better travel plan with coverage starting with my trip departure, at a cost I could afford. I was confused with the initial site and was Mr. Breeze reached out to me for clarification. He explained the policy more thoroughly and addressed all my concerns, can't get any better then that! Thank You Aardvark and thank you Jonathan for your assistance. I can go on my trip now knowing I'll be covered for medical emergencies, and then some. _ _Barbara
Good Choices, Well Explained I liked the way insurance was explained. I had read an article your company had written explaining Expedia trip coverage versus other choices. I used this advice to make the best choice for me and my traveling companions. That choice was to take a policy that provided much better medical and evacuation primary care. Your site allowed comparisons, and I think I got the best value for my money. I don't like constant follow up emails. You could back off a bit!! Louise