Quick Quote - Click Here
Primary vs Secondary Travel Medical Coverage
Primary vs Secondary Travel Medical Coverage can become very important if you are hospitalized during a vacation. Whenever you compare travel insurance policies for an important trip, you'll want to understand the ins and outs of the medical cover they offer. When you make this comparison, include whether you have Primary or Secondary coverage.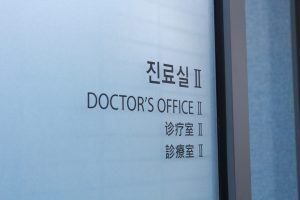 Getting sick or injured overseas is scary enough on its own. Understanding a bit about how your travel insurance medical plans operate can save you time and stress if the worst happens.
Primary vs Secondary Travel Medical Coverage - The Basics
The first thing you'll need to understand is the difference between primary and secondary cover. Simply put, primary coverage is the policy that will pay you first when you file a medical claim. If the medical cover you purchase is classified as primary, it will pay you first in the event of a claim whether you have another policy or not.
The simple version of secondary coverage is that it begins to pay on a medical claim AFTER the primary coverage is exhausted. It pays after any other benefits have been paid to you. Secondary coverage will pay deductibles, co-payments. Secondary will pay any other covered out-of-pocket expenses up to the maximum extent of the policy.
If you do not have any other medical coverage, the secondary policy will become your primary policy by default. This is one of the reasons that primary cover is not necessarily 'superior' to secondary cover. It all depends on your individual situation and the specific providers. However, read on to understand why we prefer primary, if there is a choice.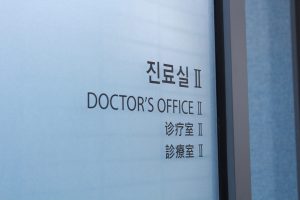 Primary vs Secondary Travel Medical Cover - A Closer Look
Travel insurance medical coverage works a bit differently than dedicated health insurance plans. If you're injured or become ill overseas, you'll have to pay your medical bills up front. You will then submit documentation for reimbursement afterward. In the case of injury of illness while traveling abroad, be sure to notify your travel insurance provider as soon as possible. This will simplify the claim process.
While primary cover is not always superior to secondary cover, it can sometimes make payment easier if you have to make a claim. We would prefer to only have to deal with one insurance carrier during any claim, so prefer Primary coverage for this reason. As always, make sure you read your policy carefully and ask your travel insurance carrier if something is not clear to you. There is always someone to talk to if you have questions.
Medicare & MediGap Travel Medical Insurance
Many of our Medicare customers also have a Medigap benefit that supports them overseas. At the time of writing, the Medigap travel medical insurance benefit had a lifetime limit of $50k. There is a 20% co-pay and $25o deductible. If you are a Medigap policy holder, then a Secondary Travel Insurance policy would pay after Medigap. Your Travel Insurance Secondary Medical Coverage would also pay your Medigap co-payments and deductibles. However, if you bought a Primary Travel Medical Insurance policy, then your Travel Insurance Medical Coverage would pay first - Medigap would not be used until your travel insurance benefits were exhausted.
Do note that Medicare itself will NOT support you overseas. Only those Medicare customers who have bought supplemental Medigap coverage have any form of overseas medical insurance coverage.
Finally, note that even if you do have Medigap coverage for overseas, Medigap does NOT provide Emergency Medical Evacuation coverage to get you home in an emergency. So, even with Medigap coverage in place, please consider taking at least $100k of Medical Evacuation protection. Buy $250k of Medical Evacuation protection if traveling more than 6 hours flight-time from the US.
Primary vs Secondary Travel Medical Cover - Price Comparison
When contemplating travel insurance medical coverage, do not simply assume that primary coverage will be substantially more expensive than secondary coverage. The cost of a policy depends on many factors. Make sure to compare policies closely, and always include the specific details of your trip.
When doing these detailed policy comparisons, you will sometimes find that primary coverage does not cost much more than secondary coverage. Again, it all depends on the policy, your medical coverage needs, and the specific details of your trip. Sometimes, for just a few dollars more than you would pay for secondary coverage, you can have the extra convenience and security of primary coverage. We prefer primary given the choice, just for this convenience.
It is crucial to take the time to weigh your options carefully. Doing the work in advance, before the event of an illness or injury, can save you huge amounts of time, energy, and money.
At AardvarkCompare.com, you will find even more answers to your questions about travel medical cover. You'll also find a completely free and simple-to-use comparison tool. We will help you to sniff out some of the very best travel insurance plans available in the market today!
Safe Travels
Recent AardvarkCompare Travel Insurance Customer Reviews
I Panicked When I Discovered I panicked when I discovered the Travel Insurance I had through Expedia had expired when I changed my flight reservation. When I went to renew I was told I couldn't. I discovered Aardvark on my AARP site and I was excited I could purchase a an even better travel plan with coverage starting with my trip departure, at a cost I could afford. I was confused with the initial site and was Mr. Breeze reached out to me for clarification. He explained the policy more thoroughly and addressed all my concerns, can't get any better then that! Thank You Aardvark and thank you Jonathan for your assistance. I can go on my trip now knowing I'll be covered for medical emergencies, and then some. _ _Barbara
Good Choices, Well Explained I liked the way insurance was explained. I had read an article your company had written explaining Expedia trip coverage versus other choices. I used this advice to make the best choice for me and my traveling companions. That choice was to take a policy that provided much better medical and evacuation primary care. Your site allowed comparisons, and I think I got the best value for my money. I don't like constant follow up emails. You could back off a bit!! Louise