Quick Quote - Click Here
Should I Buy Rental Car Insurance? - Review
Rental car insurance can be added as an option to many Travel Insurance policies.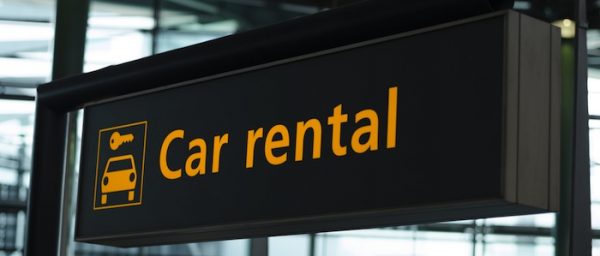 It can be an affordable alternative to primary loss and collision coverage on your personal auto insurance policy to cover a rental car. However, we are of the opinion that this is one of those times where it probably makes sense to buy car rental insurance when you get to the car rental counter, or when you make the car rental booking, and not use travel insurance.
Now, this may seem a little odd – we spend our lives talking about the best way to buy travel insurance, and how to get best value for money. However, just from an ease of use perspective, if you buy car rental insurance as a top-up at the car rental counter, you know that life is going to be easy. In the event that you have an issue, the car rental company will take care of things for you. No need to claim, submit paperwork, liaise between car rental company and travel insurer. If you bought top-up car rental coverage from the Hertz or Avis or another reputable company, then any claim should be simple, immediate, and not require significant follow-up.
This pre-supposes two things. The first is that you are dealing with a world-class car rental organization – much better to book with someone that you know and trust by reputation. The second is that you do not already have car rental insurance embedded into a travel insurance policy that you have bought, or a credit card that you booked the car rental with.
Let's take a look at this.
Rental Car Insurance – Rental Agency Options
Rental agencies offer their own insurance plans to their customers. Invariably this always feels like quite a hard sell at the end of the walk-around of the car. We would suggest that you certainly consider the rental car insurance that is offered. But, make sure that you do so before you get to the agency. Know your options, know the prices of those options. And then make an informed decision.
People like Hertz often have many different protection plans available to a driver. You will see 'Liability Insurance Supplement' as an option. This offers personal liability cover above and beyond the state minimums in the event that people injured in an accident make bodily injury or property damage claims against you. Some people will feel more comfortable with higher levels of liability insurance, but it is not a coverage that we see many people taking.
Car Rental – Loss Damage Waiver
Loss Damage Waiver is the piece of insurance that we want to make sure is in place. In most states if there is any damage or loss to the rental car, you are financially responsible. It does not matter if you caused the crash or accident. It does not matter if it is an act of god. A collision, hail damage, flood, theft or vandalism – you are financially responsible.
And, your financial responsibility for the rental car is significant – you are on the hook for its full value, minus any salvage value. Plus towing fees, storage fees, loss of use charges, and administration charges.
Note the 'Loss of Use' charge. If the rental car company cannot rent the car because of damage, you are financially responsible to them because of their loss of economic benefit that would have come from future rentals. This is a particularly nasty clause the car rental companies incorporate. Beware.
You probably do not want to be in a position where you are renting a car in the USA and have these types of liabilities without having some form of Loss Damage Waiver in place. Given the types of liabilities that exist, this is one time where buying Loss Damage Waiver coverage from the car rental company is probably a good idea. You may have heard a Loss Damage Waiver being referred to as a Collision Damage Waiver.
The cost of Loss Damage Waiver will differ between states and car rental companies.
Expect to pay between $9 and $28, per day. Given that the cost of a car rental is probably around $40 per day, the Loss Damage Waiver can account for another 70% of the rental cost again. So, please check with the car rental folks ahead of time, as it can make a big difference on your overall costs. To make a truly fair comparison of car rental costs, you really do want to add the Loss Damage Waiver costs as well.
Rental Car Insurance – Travel Insurance Cover
Rental car insurance should cover financial losses due to your rental car being damaged or stolen. It should cover the cost to repair or replace the vehicle and loss of use fees imposed by the rental car agency as well. A rental car that is damaged, and out of service for several weeks, can create a significant cost for the unfortunate person who rented it and was involved in an accident.
A few travel insurance policies will include protection as an added benefit, with additional daily cost. Most policies require you to pay this daily cost for every day of your insured trip. Costs are normally in the region of $9 per day. But, of course, if you are on a 10 day trip, with only 2 days of car rental, the travel insurer will ask for $90 - $9 per day for the 10 day trip. The fact that you only had the car for 2 days does not matter.
So, paying extra for car rental insurance on a travel insurance policy typically does not make great economic sense.
Some travel insurance policies will include car rental insurance as standard – no additional charges to you. These benefits will closely replicate those that the car rental company would offer you. For example, the iTravelInsured Travel LX includes Rental Car Damage as standard.
It does not cover expensive or exotic cars. So, a Corvette, or even a $45,000 Ford, will not be covered. Also, there is no mention about covering the economic losses that the car rental company suffers as a result of not having the car to rent to others.
So, there is a policy gap that pushes us back towards simply taking the loss damage waiver coverage that is offered by the car rental company.
Do I Need Car Rental Insurance? Can't I use my Auto Policy?
Most of us have an auto insurance policy that allows us to drive any car. But, check to see if your cover will protect you overseas – this is highly unlikely. Also, those of us who drive an unfamiliar car, in a new environment are more likely to have an accident, than when driving on familiar roads in our own vehicles.
So, if we think that there is a higher chance of an accident, and we don't want to have to use our own auto policy, then a little extra car rental insurance makes sense. Claiming on our own auto policy is inevitably going to create many years of higher insurance rates.
Plus, just like auto insurance on a travel insurance policy, there is unlikely to be any economic loss protection for damage to a rental car within your personal auto policy. Moreover, your personal auto policy may well have a restriction for any hire car protection when the hire car is being used for business purposes.
Rental Car Insurance – Credit Card Cover
You may also consider taking advantage of any rental car insurance available through one of your credit cards. Sometimes this auto cover can be limited, with many destinations excluded. However, each credit card is different, and some of them certainly offer robust enough cover that we would be comfortable using. Again, make sure you know the cover levels, and the booking conditions. For example, it is almost always necessary to use the credit card that has the rental car cover to pay for the actual rental car, and to have made the initial reservation with the same card.
But, we do like this option. Why? Well, it is paid for already – if it is one of the benefits that are standard on your credit card, then you would be foolish not to use it. Credit Cards typically have very poor travel insurance benefits. Most have nothing at all. Even those credit cards that do have benefits tend to describe them in a way so as to cause confusion. 'Travel Accident Insurance' sounds to most of us as though it is some form of medical cover whilst traveling. It is not. It is better known as 'Death and Dismemberment' coverage, which is pretty self-explanatory. But, companies like Citi and American Express insist on using their own versions of coverage explanation, thus creating confusion.
But, credit card coverage for rental car coverage can be very good. We like the cover that we see on many American Express cards. There will always be limitations, so it is important to understand your card coverage before relying on it. Cars that cost more than $40,000 are typically excluded from coverage, for example. RVs are not covered. Any incident that whilst you were incapacitated are excluded.
But, if you have strong rental car insurance on the credit card, that offers robust protection, then use it. Remember, that the coverage needs to take into consideration the full financial loss that you could be responsible for. So, damage, vehicle replacement cost, towing, administration. And, of course, economic loss as a result of not having the vehicle available to rent to another customer. If all of this is in place, then please consider using your credit card rental car insurance benefit. If not, then we are back to recommending that you buy loss damage waiver from the rental company.
Conclusion
Three rental car insurance options, all with pluses and minuses. Take a few minutes to shop around and to learn about the benefits that you may already have in place.
The easiest? Buy rental car insurance from the rental car company. Most of us would only buy Loss Damage Waiver.
If this is the route to take, then make sure you understand what you are financially liable for before you commit to the car rental. Make sure you also know how much Hertz, Avis or another agency will charge you ahead of time. Their insurance can easily cost close to the cost of the car itself.
Safe travels.
Recent AardvarkCompare Travel Insurance Customer Reviews
I Panicked When I Discovered I panicked when I discovered the Travel Insurance I had through Expedia had expired when I changed my flight reservation. When I went to renew I was told I couldn't. I discovered Aardvark on my AARP site and I was excited I could purchase an even better travel plan with cover starting with my trip departure, at a cost I could afford. I was confused with the initial site and Mr. Breeze reached out to me for clarification. He explained the policy more thoroughly and addressed all my concerns, can't get any better than that! Thank You Aardvark and thank you Jonathan for your assistance. I can go on my trip now knowing I'll be covered for medical emergencies and then some. _ _Barbara
Good Choices, Well Explained I liked the way insurance was explained. I had read an article your company had written explaining Expedia trip cover versus other choices. I used this advice to make the best choice for me and my traveling companions. That choice was to take a policy that provided much better medical and evacuation primary care. Your site allowed comparisons, and I think I got the best value for my money. I don't like constant follow up emails, though. You could back off a bit!! Louise