Quick Quote - Click Here
Can I Buy Travel Insurance If Someone Else Pays For My Trip?
A frequent question when parents or grandparents pay for a vacation - Can I Buy Travel Insurance If Someone Else Pays For My Trip?
The simple answer is YES. You can still purchase travel insurance if someone else pays for your trip. This will give you protection when you travel.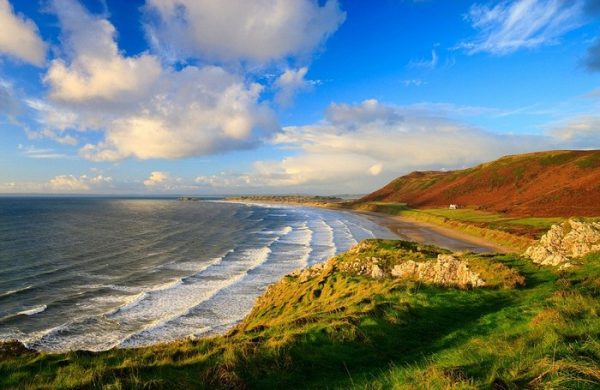 Remember, travel insurance isn't just to cover the costs of the trip due to cancellation and interruption.  Although these are really good reasons to have travel insurance, a travel insurance plan is also there to lend a hand in the event that you fall ill whilst you are away and need medical assistance, or if your bags are lost by the airline or for a whole host of other really important reasons.
If someone has paid for your trip, and you want trip cancellation insurance within the plan you buy, you need to insure the prepaid and non-refundable trip costs associated with yourself.
When running a quote on AardvarkCompare, make sure to use as the initial trip payment date the first date a booking was made for your trip, even if it was booked by someone else.
If you were to have a problem with trip cancellation or trip interruption, you would be required to provide documentation showing the trip costs such as receipts, invoices, or credit card statements. If you do not have these, for a successful claim you would need to be able to obtain them from the person who paid for your trip.
Finally, not all travel insurance policies are alike.  It's important to compare trip insurance options so you end up with the right policy for you.
At AardvarkCompare we offer policies from many of the largest travel providers, and with dozens of policies to choose from, we're bound to have the right one for you.
And if you are traveling by plane, before you book a refundable flight, we suggest you check out our Trending Airline Ticket Hack to save a huge amount of money on the cost of your flights.
Safe travels.
Recent AardvarkCompare Travel Insurance Customer Reviews
I Panicked When I Discovered I panicked when I discovered the Travel Insurance I had through Expedia had expired when I changed my flight reservation. When I went to renew I was told I couldn't. I discovered Aardvark on my AARP site and I was excited I could purchase an even better travel plan with cover starting with my trip departure, at a cost I could afford. I was confused with the initial site and Mr. Breeze reached out to me for clarification. He explained the policy more thoroughly and addressed all my concerns, can't get any better than that! Thank You Aardvark and thank you Jonathan for your assistance. I can go on my trip now knowing I'll be covered for medical emergencies and then some. _ _Barbara
Good Choices, Well Explained I liked the way insurance was explained. I had read an article your company had written explaining Expedia trip cover versus other choices. I used this advice to make the best choice for me and my traveling companions. That choice was to take a policy that provided much better medical and evacuation primary care. Your site allowed comparisons, and I think I got the best value for my money. I don't like constant follow up emails, though. You could back off a bit!! Louise