Quick Quote - Click Here
Travel Dental Insurance
Of all the travel coverage available when on a trip, Travel Dental Insurance is the one we tend not to want to need to use. Nothing can ruin a trip faster than the onset of tooth-pain, or damage to a tooth, crown or nerve when eating some exotic new food.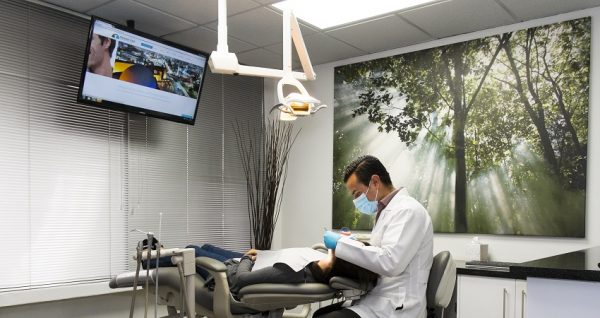 With travel dental cover in place, it ought to be possible to quickly get you and your teeth into a happier place.
Travel Dental Insurance – Emergency use only
Travel Dental Insurance covers a specific set of costs of a dental emergency whilst on a trip. Note the word 'emergency' – this cannot be used for a routine check-up or cleaning.
Travel Dental Insurance – Dentist or Doctor
Dental Insurance within your Trip Policy will have detailed language as to who can provide dental treatment that will be reimbursed. Normally we would expect to see both Dentist and Doctor as acceptable treatment providers, but not Nurses or Dental Technicians.
Travel Dental Insurance – Limited Financial Support
We typically see Travel Medical Insurance with Medical Sickness cover of $100,000. Our most comprehensive policy has $500,000 of Medical Sickness cover. Yet Emergency Dental Insurance will typically only have cover for up to $500 of treatment. The disparity is enormous, yet is based on claim history. Invariably people do not run up huge hospital bills when traveling, thank goodness. But tooth problems occur frequently, so the coverage levels are kept low so as to keep policy prices down.
Travel Dental Insurance – Medical Assistance Support
We always recommend using the Travel Insurance Assistance that comes with every policy. Travel Assistance will help you use your Travel Dental Insurance wisely. It will ensure that you are looked after by a facility that is approved by the Insurer. It will inevitably have better rates than you could have arranged yourself. Hopefully, it will take care of payment directly, so that you do not have any out-of-pocket expenses at all. We certainly prefer Primary Medical Coverage for this reason.
Travel Dental Insurance – Simple Advice
Make sure that you have dental cover in place. Remember that Travel Dental Insurance is for Emergency Cover only. The cover is limited – often to no more than $500. Use the Travel Assistance services of your Travel Insurer to book treatment. Make sure that your teeth are in good shape before you leave.
Look after your teeth and they will look after you
As always, at AardvarkCompare we recommend that a traveler consider travel insurance. You can get an anonymous quote in seconds, and compare dozens of the top travel plans from many of the largest US travel insurers, saving you time and money finding the right travel plan for your needs.
Irrespective as to your condition, there is probably a plan that can cover you. There may well be some confusion for you, but we have insurance agents who can guide you – just call us before you buy your policy, and let us talk you through your options.
This is perhaps the most important advice we can give you – we are here to help. Our insurers are here to help. We will slowly walk you through your options, and make sure you are in a relevant insurance plan. No games, no surprises. The earlier in your travel planning process that you begin to search with us, and talk with us, the more support we can offer.
Safe travels.
Recent AardvarkCompare Travel Insurance Customer Reviews
I Panicked When I Discovered I panicked when I discovered the Travel Insurance I had through Expedia had expired when I changed my flight reservation. When I went to renew I was told I couldn't. I discovered Aardvark on my AARP site and I was excited I could purchase an even better travel plan with cover starting with my trip departure, at a cost I could afford. I was confused with the initial site and Mr. Breeze reached out to me for clarification. He explained the policy more thoroughly and addressed all my concerns, can't get any better than that! Thank You Aardvark and thank you Jonathan for your assistance. I can go on my trip now knowing I'll be covered for medical emergencies and then some. _ _Barbara
Good Choices, Well Explained I liked the way insurance was explained. I had read an article your company had written explaining Expedia trip cover versus other choices. I used this advice to make the best choice for me and my traveling companions. That choice was to take a policy that provided much better medical and evacuation primary care. Your site allowed comparisons, and I think I got the best value for my money. I don't like constant follow up emails, though. You could back off a bit!! Louise