Quick Quote - Click Here
What is Travel Evacuation Insurance - 2020 Review
Travel evacuation insurance is included in every comprehensive travel insurance plan. It gets you out of a country if it unexpectedly becomes dangerous. However, check the policy details if you ever buy a flight insurance from an airline. Often, they have no such cover. We think that travel evacuation cover is essential for those who travel internationally.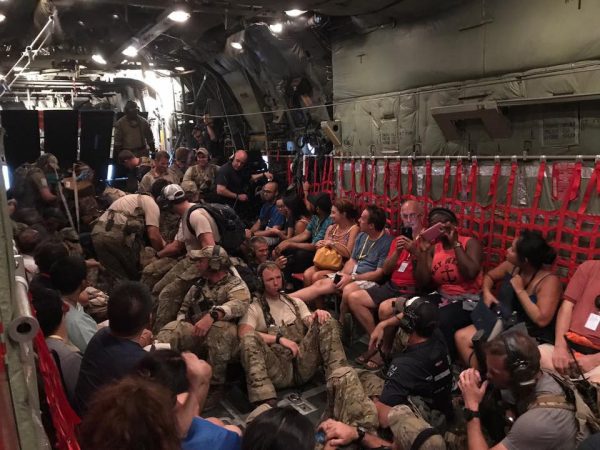 It is different from Medical Evacuation Insurance – this is cover to get you to a suitable hospital if sick, and eventually home.
Let's look at the policy language embedded into one of our more popular plans for travel evacuation insurance. In this case, the TII Worldwide Trip Protector.
Note that this refers to non-medical emergency evacuation.
Travel Evacuation Insurance – Policy Language
NON-MEDICAL EMERGENCY EVACUATION
If you require Non-Medical Emergency Evacuation, the Assistance Service will arrange and pay for evacuation from a safe departure point to the nearest safe location. You must contact the Assistance Service as soon as possible after Your Host Country issues the official disaster declaration, as delays may make safe transportation impossible.
The method of transportation will be as deemed most appropriate to ensure your safety.
If evacuation becomes impractical due to hostile or dangerous conditions, the Assistance Service will maintain contact with and advise You until evacuation becomes viable or the natural disaster situation or the political or social upheaval has been resolved.
Benefit is subject to the terms and conditions of the plan and as determined by the Assistance Service's security personnel, in accordance with local and U.S. authorities.
Services rendered without the Assistance Service's coordination and approvals are not covered.
No claims for reimbursement will be accepted.
If You are able to leave the Your host country by normal means, the Assistance Service will assist you in rebooking flights or other transportation.
Expenses for non-emergency transportation are your responsibility.
The most pertinent advice that we offer is that you must work through the Assistance Service. There is no point taking the time to organize your own evacuation. You will not be reimbursed. Let the Assistance service do its job and take care of the organization and costs. That's what Travel Evacuation Insurance is designed to do.
Travel Evacuation Insurance – Coverage Limits
The Worldwide Trip Protector plan has $150k as a maximum limit for Non-Medical Emergency Evacuation. We think that this is a pretty solid benefit.

Be very careful if you buy a trip insurance policy through an airline. Airline-issued insurance policies are normally very expensive with limited coverage. Here is one that we reviewed recently from Lufthansa. It has only $20k of Medical Evacuation Insurance. That's just not enough, in our opinion.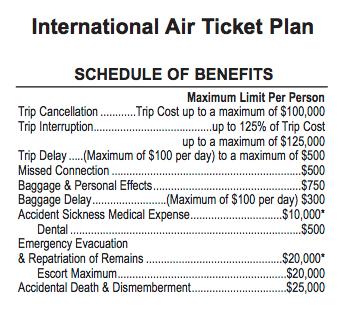 Travel Evacuation Insurance – Exclusions
This Non-Medical Emergency Evacuation Benefit is not available if a formal recommendation in the form of a Travel Advisory or Travel Warning from the U.S. State Department is issued for a country preceding Your arrival into that country on Your Trip, or if a country is an Excluded Country preceding Your arrival into that country on Your Trip.
So, if the country is in chaos, please don't fly into it and expect insurance to cover you. It won't. Travel Evacuation Insurance is for unforeseen events.
Travel Evacuation Insurance – More Exclusions
We do not cover:
1) loss or expense for a Non-Medical Emergency Evacuation Covered reason which took place in an Excluded Country;
2) loss or expense recoverable under any other insurance or through an employer;
3) loss or expense arising from or attributable to:
(a) fraudulent or criminal acts committed or attempted by You;
(b) alleged violation of the laws of the country You are visiting, unless We determine such allegations to be fraudulent, or
(c) failure to maintain required documents or visas;
4) loss or expense arising from or attributable to:
(a) debt, insolvency, business or commercial failure;
(b) the repossession of any property; or
(c) Your non-compliance with a contract, license or permit;
5) loss or expense arising from or due to liability assumed by You under any contract.
So, that's another long list of reasons that your travel evacuation insurance will not work for you. But frankly, they are pretty reasonable.
Don't travel to a country that is dangerous. Don't break the law. Maintain your visa and passport. Don't sign contracts you don't understand. In other words, don't be stupid.
Travel Evacuation Insurance – Covered Reasons
We will pay for the Non-Medical Emergency Evacuation Benefits listed above if, while on Your Trip, a formal recommendation in the form of a Travel Advisory or Travel Warning from the U.S. State Department, is issued for You to leave a country You are visiting on Your Trip due to: 1) a Natural Disaster; 2) civil, military or political unrest; or 3) Your being expelled or declared a persona non grata by a country You are visiting on Your Trip.
So, this is a pretty tight list of reasons for cover, which makes sense.
Travel Evacuation Insurance – Conclusion
Travel evacuation insurance exists to get you out of a country that has suddenly, and unexpectedly, become dangerous.
We like to see policy limits of $100k. Airline policy limits of $20k feel too low for us to be comfortable.
If you should need your Evac Insurance, contact the Insurance Carrier's Assistance Service. It will arrange to get you out, and pay the bills. If you make your own arrangements, you are unlikely to receive a penny from the insurer.
As always, at AardvarkCompare we recommend that a traveler consider travel insurance. You can get an anonymous quote in seconds, and compare dozens of the top travel plans from many of the largest US travel insurers, saving you time and money finding the right travel plan for your needs.
What many people do not know is that they won't find the same trip insurance plans available at a better price – all down to price certainty anti-discriminatory law in the US.
Travel Insurance Comparison – Will I Pay More Buying Travel Insurance from a Comparison Website?
In short – a trip insurance quote for an insurance plan that you see from AardvarkCompare is the same price you would see from the insurance carrier direct – we are not allowed to compete on price for 'filed' insurance products. No one is. You are certain to get best value from us.
And after that, all we can say is…
Safe travels.
Recent AardvarkCompare Travel Insurance Customer Reviews