Quick Quote - Click Here
Travel Insurance Cost
Travel Insurance Cost assessment need not be complex. Like most other goods and services that we buy today, marketplaces have been built to allow you to compare and save quickly.
In the USA, each state takes responsibility for its own insurance rules, regulations, and legislation. In order for an insurer to do business in that state, it must be registered and approved. The same process must be carried out by a marketplace like AardvarkCompare. We are registered and approved in each of the 50 states, and Washington D.C.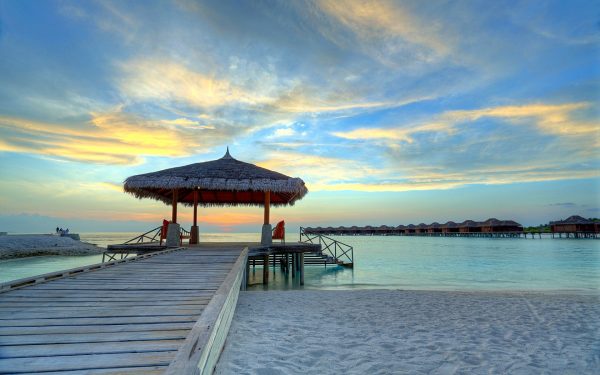 The insurer must 'file' each of its insurance plans for approval. Included in the filing will be the coverage levels, the price, and commission payments. Each insurer will have different prices, and these differences can be significant. This is the reason why shopping around makes sense, and why a marketplace is an excellent idea. The customer need only give her information once, and then every insurer will provide an accurate price.
Travel Insurance Cost – Higher Levels of Cover
Trip insurance plans become more expensive as cover levels increase. One of the elements that modify travel insurance costs is the level of cancellation benefit. If additional flexibility is required to cancel for work reasons, or indeed for any reason at all, then we would always recommend incorporating Cancel for Any Reason cover. Now, this is more expensive than a regular policy, but it does allow a customer to be quite clever when they book their airline tickets. We cover this in Airline Ticket Hack. Customers end up getting most of the benefits of a fully refundable ticket, having only paid for a non-refundable.
Travel Insurance Cost – Age and Trip Price
The older the traveler is, the more expensive the trip insurance is going to be. Insurance is all about figuring out the cost of the risks that we take. Although older people tend to do less dangerous things than their teenage children, they do spend longer in a hospital if they get sick. This is why the insurance costs increase. Of course, another element to consider is the trip cost itself. Remember, you can only insure the pre-paid and non-refundable costs – do not over-insure your vacation or you will waste money. Any trip costs that you have that are refundable should not be included in the 'Trip Cost' that you provide to the insurer. Someone else is going to refund those monies, so you do not need to insure them. For example, if you book a $1,000 non-refundable flight and a $1,000 refundable hotel, you need only insure the $1,000 non-refundable flight. The hotel cost does not need to be insured if it is already refundable.
Travel Insurance Cost – Medical Cover
The level of medical cover that we take on a policy will have a direct impact on our costs. Unless we are absolutely certain that our Home & Health Insurance will cover us when traveling, we prefer to see at least $100k of Medical Sickness coverage. Medical Evacuation benefit of $100k is appropriate if an emergency evacuation flight would be less than six hours away from home, or $250k of cover if we expect to be six hours' or more of flight time from where we would need to be evacuated back to in an emergency.
Take all of these elements into consideration when determining the level of cover that is right for you and your family.
As always, at AardvarkCompare we recommend that a traveler consider travel insurance. You can get an anonymous quote in seconds. We compare dozens of the top travel plans from many of the largest US travel insurers. You will save time and money finding the right travel plan for your needs.
What many people do not know is that they won't find the same trip insurance plans available at a better price. This is all down to price certainty anti-discriminatory law in the US. Travel Insurance Comparison – Will I Pay More Buying Travel Insurance from a Comparison Website?
In short – the price of a trip insurance quote for an insurance plan that you see from AardvarkCompare is the same price you would see from the insurance carrier direct. We are not allowed to compete on price for 'filed' insurance products. No one is. You are certain to get best value from us.
Safe travels.
Recent AardvarkCompare Travel Insurance Customer Reviews
I Panicked When I Discovered I panicked when I discovered the Travel Insurance I had through Expedia had expired when I changed my flight reservation. When I went to renew I was told I couldn't. I discovered Aardvark on my AARP site and I was excited I could purchase an even better travel plan with cover starting with my trip departure, at a cost I could afford. I was confused with the initial site and Mr. Breeze reached out to me for clarification. He explained the policy more thoroughly and addressed all my concerns, can't get any better than that! Thank You Aardvark and thank you Jonathan for your assistance. I can go on my trip now knowing I'll be covered for medical emergencies and then some. _ _Barbara
Good Choices, Well Explained I liked the way insurance was explained. I had read an article your company had written explaining Expedia trip cover versus other choices. I used this advice to make the best choice for me and my traveling companions. That choice was to take a policy that provided much better medical and evacuation primary care. Your site allowed comparisons, and I think I got the best value for my money. I don't like constant follow up emails, though. You could back off a bit!! Louise