Quick Quote - Click Here
Do I Need Travel Medical Insurance?
Travel Medical Insurance is probably the single most important element to consider when heading overseas. This is because the potential costs to a traveler could be financially ruinous without Medical Insurance. The cost of buying Travel Medical Insurance is relatively low, so from a risk/reward perspective it makes sense to ensure that medical coverage is in place prior to heading off on a trip.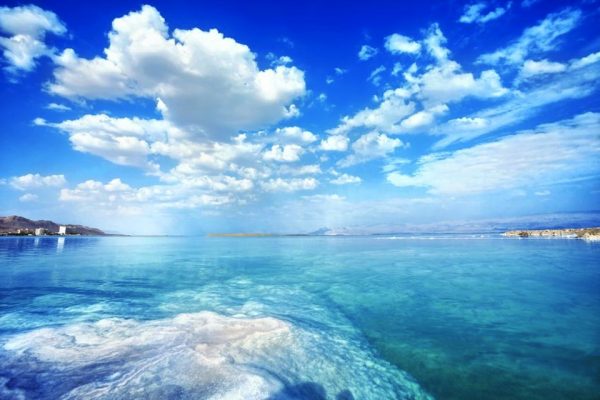 Our simple recommendation that we have offered over the years is that an overseas traveler should have the following levels of travel medical protection as a minimum.
Medical Insurance Coverage - $100k
Medical Evacuation Coverage - $250k
Pre-Existing Medical Condition Exclusion Waiver – Included
Travel Medical Insurance Coverage
Most of us have robust medical insurance to support us at home. However, the vast majority of the personal health insurance plans that are available to us in the US do not support the insured once we leave the country. If it makes sense to have medical cover in place at home, it certainly does so when we travel.
Those of us who rely upon Medicare for our Health Insurance should know that Medicare does not provide health insurance overseas. Whilst it is possible to buy Medigap to offer some support outside the US, the amount of protection is limited. There is only a $50k lifetime limit, in addition to 20% co-pays.
State Department, CDC, and AARP are all consistent in their view – US travelers heading overseas should make sure that they have adequate travel medical insurance in place.
Suggested Minimum Level of Health Insurance Coverage
Whilst each situation is different, it is fair that we be asked to recommend a minimum level of medical cover when traveling. Our view is shaped by what could be a worst-case scenario, our research, and the travel insurance carriers themselves.
When we think of a worst-case scenario we want to be able to have medical coverage in place that will support a serious illness or accident. Road traffic accidents happen to people when traveling, as do nasty diseases. We would prefer to be treated in an advanced private hospital, and these can easily cost $3k - $4k per day. When we combine these facts, our sense is that $100k of Medical Cover is about right.
We then look at the travel medical insurance coverage levels on some of our most popular plans.
iTI Travel Lite - $100k Medical Insurance Cover
iTI Travel SE - $150k Medical Insurance Cover
iTI Travel LX - $500k Medical Insurance Cover
Why are these benefits interesting? Well, iTI – iTravelInsured, is owned by IMG – International Medical Group. IMG is one of the world's largest Travel Medical Insurers. So, if IMG thinks that a minimum of $100k of Travel Medical Protection is appropriate, then we would tend to agree with them.
Medical Evacuation Insurance
Whilst the majority of accidents or incidents will be able to be treated locally when on a trip, there is always a chance that a medical evacuation to a nearby medical facility may be appropriate.
In extreme circumstances, the medical team may feel that the patient will have a much better chance of recovery if they are brought back to the USA.
From a financial perspective, the worst-case scenario is a long-range private jet medical evacuation with an on-board medical team of doctors and nurses. Whilst such flights are thankfully rare, they occur every day. Indeed, there are specialist medical evacuation companies who fly around the world to help medically evacuate travelers who need to be brought to a more appropriate medical facility.
The costs of a medical evacuation can be ruinous. A near-shore medical evacuation can easily cost $100k. We would wish to have closer to $250k in benefit so as to cover us in the event of a longer-range medical evacuation. Certainly, this $250k figure is what we would have in mind if we were heading anywhere that could be considered remote.
Those who take cruise vacations should consider the need for Emergency Medical Evacuation as well. Whilst the ship will almost certainly have good medical facilities, it is not a hospital. Helicopter medical evacuation from a cruise ship is something that every cruise line practices for. Please make sure that you have adequate medical coverage.
If we refer back to the iTI series of Travel Insurance plans for guidance, we can see that they follow our view of what suitable coverage should be.
iTI Travel Lite - $250k Medical Evacuation Cover
iTI Travel SE - $500k Medical Evacuation Cover
iTI Travel LX - $1m Medical Evacuation Cover
Pre-Existing Medical Exclusion
Travel Medical Cover is designed to support you for an unexpected illness or injury. It is not designed to offer protection in the event that you are already suffering from a disease or injury. So, Travel Medical Insurers will, typically, exclude 'Pre-Existing Medical Conditions' from coverage.
However, what most travelers consider to be 'pre-existing' and what the travel medical insurer defines as pre-existing are quite different. Those of us who have long-term medical issues that are being controlled by medication or lifestyle probably think that our pre-existing medical condition would be excluded from insurance coverage.
For once, there is some very good news from the travel health insurers. They will only exclude recent conditions and recent changes of condition. If you have had a recent medical prescription or change in prescription, then that particular medical condition will also be excluded from coverage in your medical trip insurance plan.
When we say 'recent' the time is variable between travel medical insurance carriers. The best travel medical plans only 'Look Back' 60 days. As in, if your new or changed medical condition is older than 60 days (from the day you buy your travel medical insurance policy) then you are covered anyway.
We think that policies with a 60 day Look-Back period are very generous to a traveler - we try to recommend these where possible. So, if your medical condition is older than 60 days, if you have not had treatment in the last 60 days, if you have not had a new or changed medication in the last 60 days, then you are good to go with most decent travel medical insurance policies.
But, there will always be people who are unfortunate enough that they have had a new or changed medical condition or prescription. And for those people, their medical condition will normally be excluded from coverage within the travel medical insurance plan.
Unless they can get a Waiver. In which case, if they can get a Medical Waiver, their medical condition will brought back in to coverage.
Very confusing! Let us explain.
Pre-Existing Medical Condition Exclusion Waiver
As previously explained, recent medical conditions will normally be excluded from coverage within a Travel Medical plan. However, many of the more comprehensive trip insurance plans will include a Waiver. In other words, the exclusion of the medical condition is waived – you now have full coverage.
This unusual process has the wonderful name of 'Pre-Existing Medical Condition Exclusion Waiver'. It may be a mouthful to say, but it is very helpful for those who have had recent medical treatment.
So, how do you get one of these Medical Waivers? Well, purely and simply, buy a Travel Medical plan that includes a Medical Waiver, and buy the policy quickly.
Quickly, because a Medical Waiver is a 'Time Sensitive' benefit. It is only available if you purchase travel medical insurance within a few weeks of any initial trip deposit or payment.
Different policies vary, but most require that your insurance is in place within 15 – 21 days. Our suggestion is that you get the policy within a week of your first trip deposit or payment. This gives you plenty of time to compare travel medical insurance plans so as to find the one with best coverage and value.
Travel Medical Insurance Purchasing Options
There are 3 main ways to buy travel medical insurance.
Comprehensive Travel Insurance – Medical and Trip Cancellation
Comprehensive Travel Insurance – Medical & $0 Trip Cancellation
Specialist Travel Medical Insurance
We will look at these individually.
Comprehensive Travel Insurance – Medical and Trip Cancellation
All comprehensive travel insurance policies will include some degree of travel medical insurance. Just make sure that you choose a policy that has the recommended minimum of $100k of Medical Cover. Now, if you are staying in the USA, you can certainly look to rely upon a less expensive policy, with lower levels of medical cover. This assumes that your personal health insurance will support you as you travel across the country.
Once you leave the US, unless you have a very unusual health insurance policy, you will need robust medical insurance in a travel policy. Comprehensive trip cancellation policies are designed to cover everything from lost baggage, delayed flights, sickness causing cancellation, as well as medical insurance and evacuation cover.
These comprehensive trip insurance plans tend to offer great value for money, and are suitable for most people, most of the time.
Comprehensive Travel Insurance – Medical and $0 Trip Cancellation
Some travelers do not feel the need to protect their financial investment in their trip. They would like baggage and flight delay cover, and certainly need travel medical insurance and evacuation cover. But they are happy to forego cancellation insurance.
For those travelers, the simple solution is to run a normal travel insurance quote, but state the trip price as $0. In this case, no cancellation benefit will be paid in the event of sickness or injury causing cancellation – the trip 'cost' has been declared as $0.
But, all other benefits are available, which includes Travel Medical Insurance, and Travel Medical Evacuation coverage. We think that this is a pretty elegant solution for those who wish to find low-cost travel medical cover.
There is one important caveat that must be noted. Many policies will state that the full non-refundable costs of a trip must be insured in order to benefit from some critical benefits, such as Pre-Existing Medical Condition Exclusion Waiver. Travel Insured International, one of our most popular carriers, makes this stipulation, for example. iTravelInsured does not – iTravelInsured will offer a Pre-Existing Medical Condition Exclusion Waiver even without the full non-refundable trip costs being insured.
In the event that you wish to use a $0 trip cost travel plan, it is probably best to check in with one of our agents before you buy the policy. It does not take more than a minute or two to review the policy document to confirm that full medical coverage, and an exclusion waiver, will be in force.
Specialist Travel Medical Insurance
Companies such as IMG offer specialist standalone travel medical insurance. However, they are designed to be used for longer duration trips.
Typical travel insurance plans are designed to be used for a maximum of 90 days. Beyond that time, much better value for money will probably be achieved by purchasing a specialist travel medical insurance. Some thought needs to be taken to ensure that coverage levels are adequate, and that any deductible is reasonable. Again, please check in with an agent in order to discuss if you are on a long-term travel plan. Typically, we recommend $500k of Medical coverage and a $0 deductible.
These specialist plans can be put in place for years, and are renewable. So, if you find yourself heading away for an extended stay, definitely look into this as an option.
Conclusion
There are a large number of excellent travel insurance carriers offering first-class travel medical insurance within their comprehensive trip insurance plans. It is easy to run a quote and choose one that offers best value.
We will always recommend that a traveler heading overseas chooses a travel medical plan with:
Medical Insurance Coverage - $100k
Medical Evacuation Coverage - $250k
Pre-Existing Medical Condition Exclusion Waiver – Included
Safe Travels
Recent AardvarkCompare Travel Insurance Customer Reviews
I Panicked When I Discovered I panicked when I discovered the Travel Insurance I had through Expedia had expired when I changed my flight reservation. When I went to renew I was told I couldn't. I discovered Aardvark on my AARP site and I was excited I could purchase an even better travel plan with cover starting with my trip departure, at a cost I could afford. I was confused with the initial site and Mr. Breeze reached out to me for clarification. He explained the policy more thoroughly and addressed all my concerns, can't get any better than that! Thank You Aardvark and thank you Jonathan for your assistance. I can go on my trip now knowing I'll be covered for medical emergencies and then some. _ _Barbara
Good Choices, Well Explained I liked the way insurance was explained. I had read an article your company had written explaining Expedia trip cover versus other choices. I used this advice to make the best choice for me and my traveling companions. That choice was to take a policy that provided much better medical and evacuation primary care. Your site allowed comparisons, and I think I got the best value for my money. I don't like constant follow up emails, though. You could back off a bit!! Louise