Quick Quote - Click Here
Trip Cancellation Insurance - 2020 Review
Trip Cancellation Insurance Review is an essential element of any travel planning. Whilst we always expect to go on any trip or vacation that we book, there will sometimes be circumstances where trip cancellation is necessary.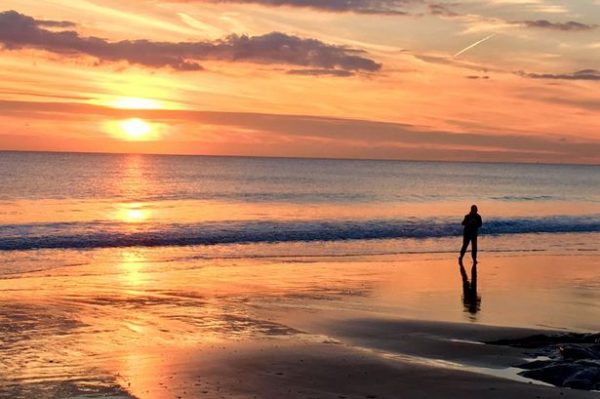 It is too late at that stage to understand what insurance cover is available – much better to take a moment to look now.
Trip Cancellation Insurance Review– Protecting your Investment
Trip cancellation insurance exists to provide financial protection. With trip cancellation insurance, you are refunded for costs associated with airfare and other non-refundable deposits that you've paid towards your trip or vacation. Trip cancellation insurance is comprehensive and will cover cancellations, such as:
Accident, illness, or death of you, a traveling partner, business partner, or family member
Jury duty
Legal appearance
Traffic accident en route to airport
Death or hospitalization of your host at your travel destination
Weather
Job loss
Bankruptcy of your travel provider
And many more
The details of the policy become important, because some trip cancellation insurance offers much more flexibility than others. Delta's trip cancellation coverage is pretty weak, particularly for work cancellation. Delta needs you to have worked for three consecutive years at your company in order to benefit from vacation cancellation. That's a tall order for many travelers. At AardvarkCompare we typically see only 12 months of employment required – this offers far more flexibility.
Trip Cancellation Insurance Review – Cancel for Any Reason
Some of us need more flexibility than we can get with cancel for work reasons insurance. The most flexible cancellation benefit allows us to cancel for any reason at all, and is known as Cancel for Any Reason cover. We really like it.
Trip Cancellation Insurance Review – Cancel for Any Reason – Why is it Helpful?
Because, thank goodness, serious injuries do not happen very often. Families are rarely involved in terrible accidents. But vacations do get cancelled by our employers, and family and work reunions sometimes get postponed. Life, in other words, does happen. And that is why we like to take more extensive cancellation coverage if it is available.
Trip Cancellation Insurance Review – Timing Matters
Do remember to book your cancellation cover early. It is important to book your travel insurance within two weeks of making your initial deposit. Why? Because after that, all the additional cover that would have been included is no longer available. Some carriers such as Travelex can give you up to 30 days, but 14 days gives you the most amount of flexibility to enjoy all possible cover (at the same price).
Trip Cancellation Insurance Review – Airline Ticket Hack
One last element of Trip Insurance to look at is when we use Trip Cancellation Insurance to lower the price of an airfare. We have called this the Airline Ticket Hack. It goes like this. Don't book a flexible or refundable airline ticket. Book a cheap, non-refundable ticket, then add Cancel for Any Reason Trip Cancellation Insurance. Your flight ticket now has the same characteristics as a Flexible or even a fully Refundable ticket. Pretty clever.
As always, at AardvarkCompare we recommend that travelers consider travel insurance. You can get an anonymous quote in seconds, and compare dozens of the top travel plans from many of the largest US travel insurers, saving you time and money finding the right travel plan for your needs.
What many people do not know is that they won't find the same trip insurance plans available at a better price – all down to price certainty anti-discriminatory law in the US.
Travel Insurance Comparison – Will I Pay More Buying Travel Insurance from a Comparison Website?
In short – a trip insurance quote for an insurance plan that you see from AardvarkCompare is the same price you would see from the insurance carrier direct – we are not allowed to compete on price for 'filed' insurance products. No one is. You are certain to get best value from us.
Safe travels.
Recent AardvarkCompare Travel Insurance Customer Reviews